CRED Bitbns Loot – Get ₹400 BNS Tokens For FREE | Or Win Worth ₹50000 Bitcoin Free
Cred Bitbns Free BNS Tokens
Get ₹400 BNS Tokens For FREE using CRED BitBNS Loot
---
CRED BitBNS Loot, Cred Bitbns Free BNS Tokens – Hello Coolz Readers!! We have posted and Cred was introduced Cred WazirX WRX Token Loot last month which is expired now. Today Cred is back again with Cred Bitbns Free BNS Tokens. This offer is verified by me and i personally received 40 BNS Tokens worth INR 400 in both of my Cred Account using this Cred Slot Machine Loot Offer. They Are Giving Away Free ₹400 BNS Tokens Assuredly In Every One Accounts. You Just Need To Spin The Wheel & On 2nd Or 10th Spin You Will Receive The BNS Tokens.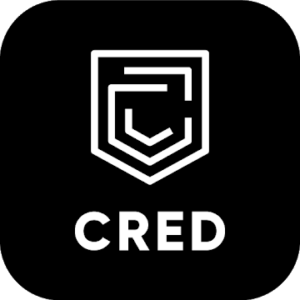 What is BNS Tokens?
We have officially posted Sign Up and Get Free INR 100 Worth of Crypto Using Bitbns Referral Code Offer. If you are not on Bitbns then sign up using our link and win INR 100 worth of Scratch Card on Bitbns Refer & Earn Program.
BNS Tokens are from Bitbns App and Cred is giving away Free INR 400 worth of BNS Tokens using a Slot Machine by burning your Cred Coins. BNS Tokens current rate is INR 10 for Each BNS Tokens and you will get approx 40 BNS Tokens Free using this method.
---
How To Get ₹400 BNS Tokens For Free From Cred App?
1. First of All Download or Update your CRED Club App From Given Link Here. :
2. Go to Dashboard of Cred Club App and Tap on CLUB Tab from bottom.
3. Look out for the Make Elon Musk Proud Bitbns Banner from the first row.
4. Tap on the Banner and you will get a 10 Chances to spin the slot machine.
5. You must need 1000 Cred Coins to spin the Slot Machine Once and you will get Cred Coins or BNS Tokens for that.
6. Spin Slot Machine for 10 Times and you will get assured Bitbns BNS 40 Tokens worth INR 400 for Free.
7. I received it on 10th Spin and in another account i received it in 2nd Spin.
8. Go to Trophy Room and you will able to see your INR 400 worth Bitbns BNS Tokens Coupon Code.
9. You can get a chance to win INR 50,000 worth of BNS Tokens using this Offer.
10. Try it in your all cred account in which you have Cred Coins.
Click to rate this post!
[Total: 1 Average: 5]
Your Queries
CRED Bitbns Loot – Get ₹400 BNS Tokens For FREE | Or Win Worth ₹50000 Bitcoin Free Exciting Prizes and rewards
CRED Bitbns Loot – Get ₹400 BNS Tokens For FREE | Or Win Worth ₹50000 Bitcoin Free all answers
CRED Bitbns Loot – Get ₹400 BNS Tokens For FREE | Or Win Worth ₹50000 Bitcoin Free today prizes
CRED Bitbns Loot – Get ₹400 BNS Tokens For FREE | Or Win Worth ₹50000 Bitcoin Free
#CRED #Bitbns #Loot #BNS #Tokens #FREE #Win #Worth #Bitcoin #Free