[Code Added] PayTM Fevicol QR Code – Scan & Get Free ₹10 or ₹20 Cashback
PayTM Fevicol QR Code Offer
PayTM Fevicol QR Code Offer – Scan & Get Free Rs.10 or Rs.20 Cashback
---
PayTM Fevicol QR Code Offer, PayTM Fevicol QR Code – Hi Guys, Hope You Are Enjoying Our Free Recharge Tricks of Free Recharge Apps. Today, We Have Already Published The Free Sample Of Dry Fruits Offer From Dry Fruits Shoppy Website. Meanwhile , Here is another super offer from PayTM. Last month , we have posted lots of Paytm QR code Loots & Tricks From the sites like Navneet etc. Many users have won flat ₹40 cashback to ₹48 cashback from This Paytm QR code offers.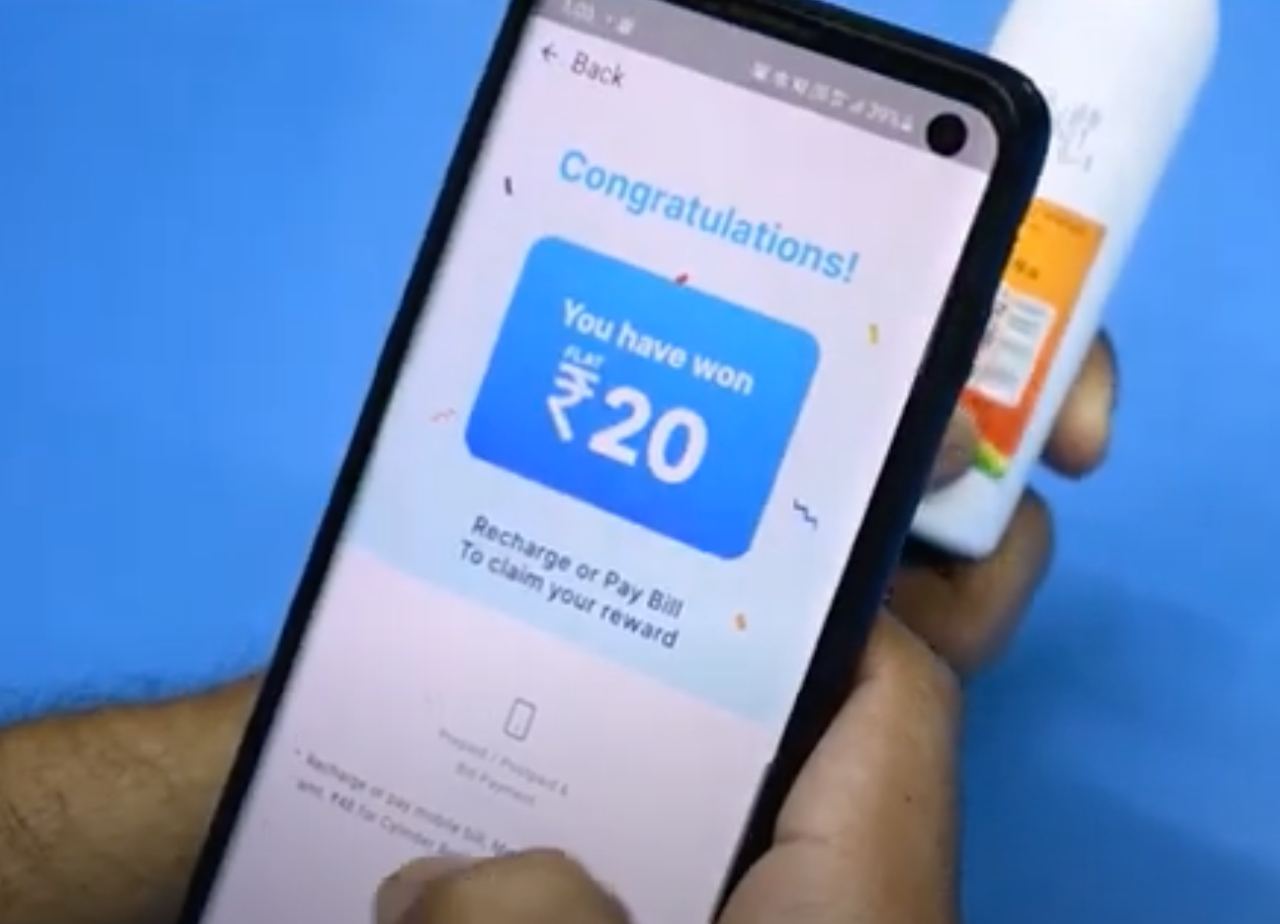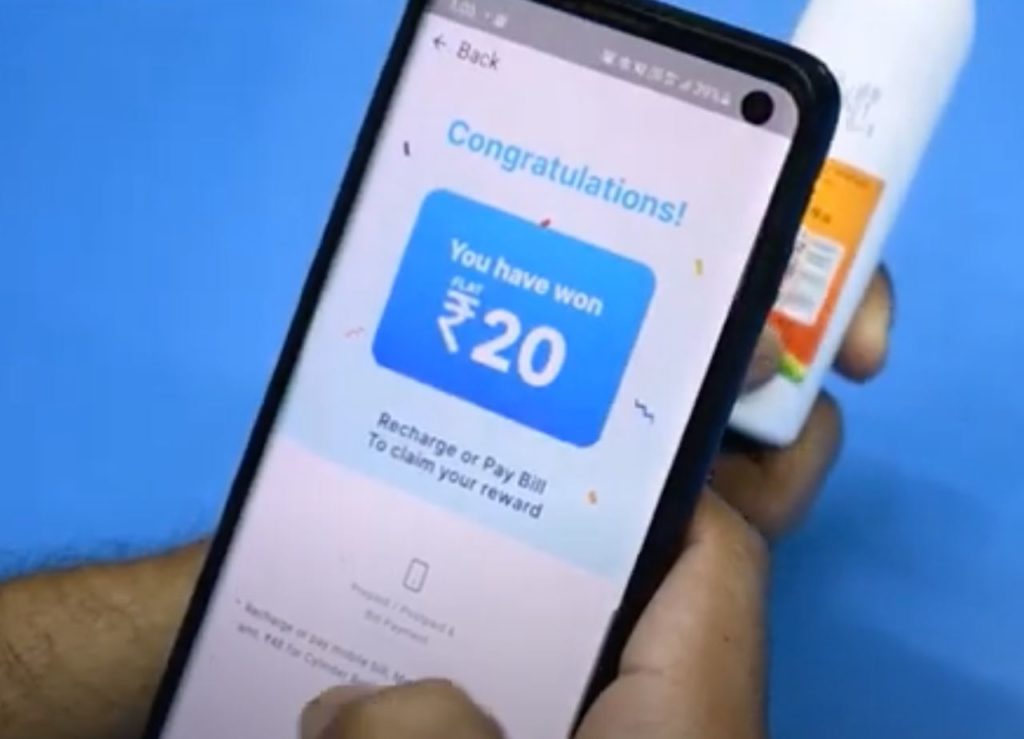 Meanwhile , Paytm is back again with another offer with Fevicol. Users need to scan the QR code printed on Fevicol bottles & can get Free ₹20 or ₹10 cashback Free in paytm account. Minimum transaction value is ₹48 for mobile recharge & bill payment. So only grab this offer if you are getting the QR code free. No need to purchase the separate Fevicol bottle for this offer.
We will post the QR code Here & in our Telegram channel
Soon, we will purchase the Fevicol bottle & post QR code here for you guys. stay tuned.
---
How to get the free Paytm Cashback from Fevicol
#1 Purchase the any Pidilite products like Fevicol etc from your nearest store. [Purchase Promo Packs of Fevicol-MR Rs.10, Rs.20 & Rs.45]
#2 Make sure Paytm QR code printed on the product
#3 Now, scan the QR code with your Paytm app [You Can Scan This ₹10 Code]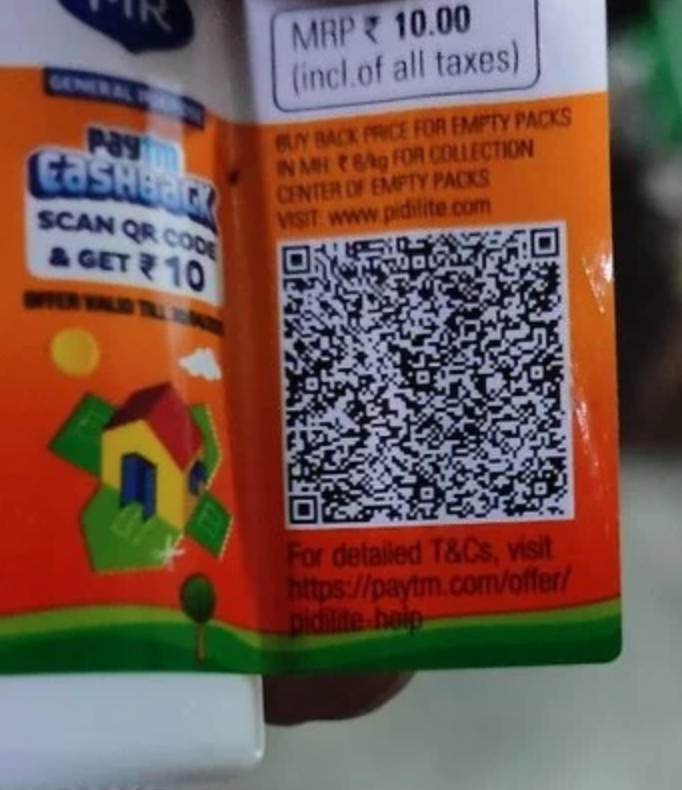 #4 You will get the congratulations banner
#5 Now do the recharge & bill payment of ₹48+ plan or make transaction in Mobile recharge, Postpaid bill payment, DTH recharge, and Electricity Bill Payment
#6 You will receive ₹10 or ₹20 UPI cashback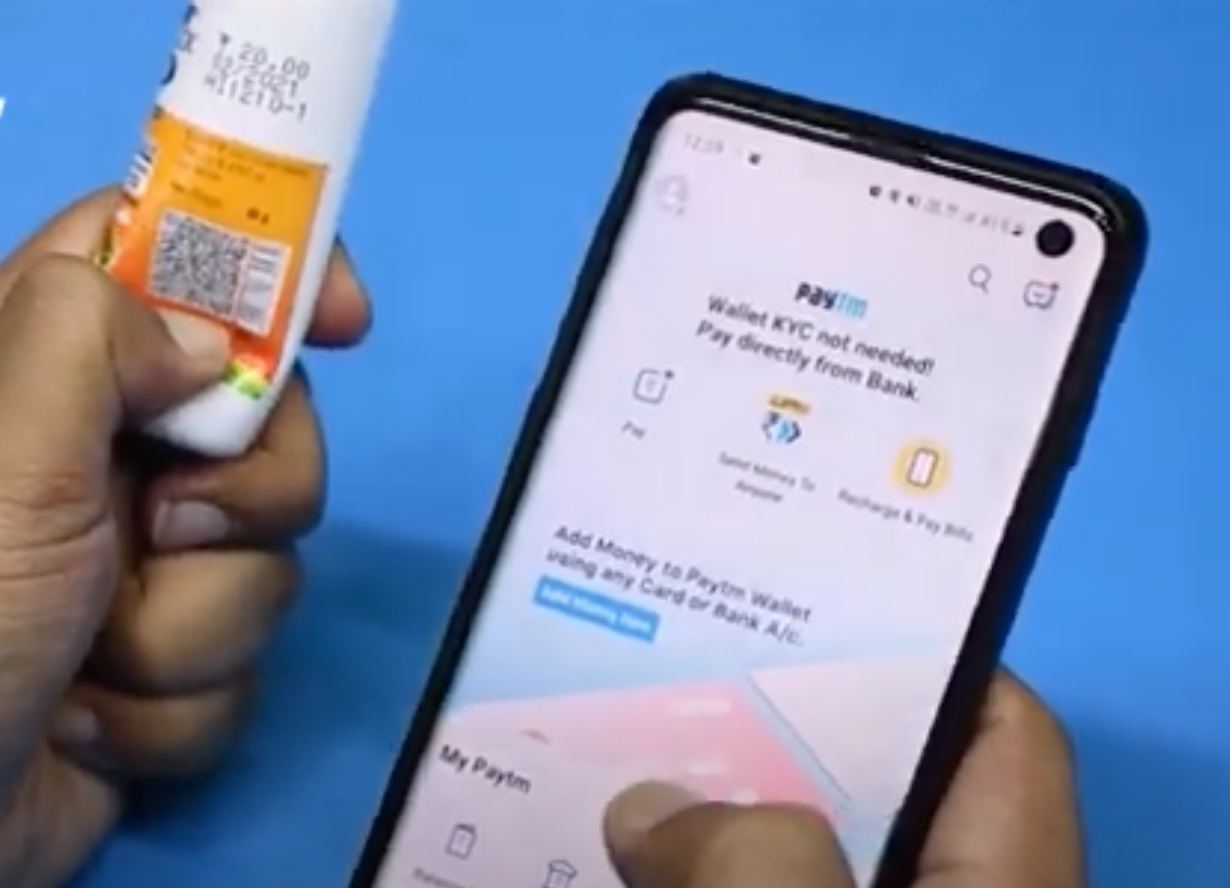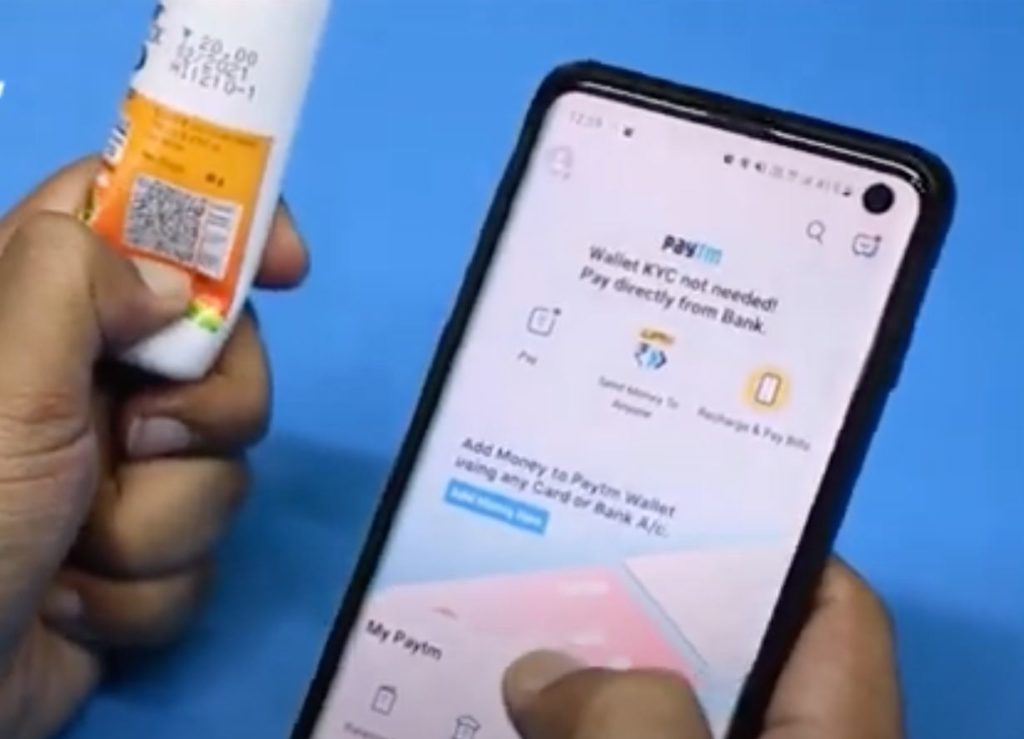 Cashback will be credited to your UPI Linked bank account within 24 hrs.
Offer valid till 30th June 2021.
---
Video demonstration – How to scan the QR
---
Offer Terms & Conditions :
This Offer is run in association with Pidilite Industries Limited, a company incorporated under the Companies Act, 1956, having its registered office at Regent Chamber, 7th Floor, 208 Nariman Point, Mumbai 400021.
This offer is valid from 15th January 2021 at 00:00:01 hours till 30th April 2021 at 23:59:59 hours (hereinafter referred to as "Offer Period").
The offer is open to all users/Participant(s), except as may be excluded herein. This offer is valid only on the purchase of the Product (defined hereinbelow). By participating in this Offer, you (hereinafter referred to as "Participant(s)") agree to be legally bound by and abide by the Terms & Conditions stated herein (T&C).
Entry and participation in this Offer will be deemed as an unconditional and unequivocal acceptance to these T&C, including any modifications, revisions and amendment thereto.
If the Participant(s) does not agree to these T&C, please do not participate in this Offer.
Paytm and/or the Company reserve the right to amend, modify, change, add or terminate these T&C or discontinue/amend this Offer without any notice.
All participants who have bought the promotional packs of products with a Paytm logo and offer details during the offer period shall be eligible to receive the respective cashback during the Offer Period.
The Offer comprise of the following which shall be conducted in accordance with the terms and conditions set out herein Paytm and/or the Company shall have the sole discretion to decide on all matters connected with the Offer(s) and the same shall be binding on Participant(s); and shall not be challenged in any manner by any Participant(s).
The Offer is being made purely on a "best effort" basis and is valid during Offers Period only.
Stocks available without this Offer also/In case of any issues regarding the Offer, kindly contact Paytm Customer Care at 0120-4880880 The Cashbacks may not be made instantaneously.
Cash shall not be awarded in lieu of the Cashbacks This Offer(s) shall not be clubbed/used in conjunction/alongside any prevailing offer/ promotion(s) available on Paytm Platform. Further the Offer(s) are non-transferable, non-encashable, non-refundable.
Click to rate this post!
[Total: 0 Average: 0]
Your Queries
[Code Added] PayTM Fevicol QR Code – Scan & Get Free ₹10 or ₹20 Cashback Exciting Prizes and rewards
[Code Added] PayTM Fevicol QR Code – Scan & Get Free ₹10 or ₹20 Cashback all answers
[Code Added] PayTM Fevicol QR Code – Scan & Get Free ₹10 or ₹20 Cashback today prizes
[Code Added] PayTM Fevicol QR Code – Scan & Get Free ₹10 or ₹20 Cashback
#Code #Added #PayTM #Fevicol #Code #Scan #amp #Free #Cashback